D-Type Continuous Pulping System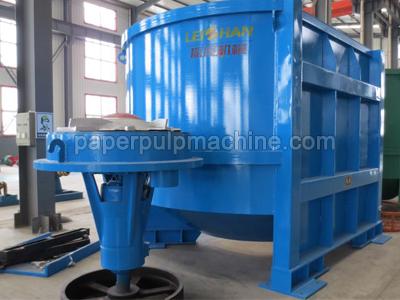 D-Type Continuous Pulping System is mainly used to pulp waste raw material, like LOCC, AOCC and other difficult to pulp raw material. It can remove the before pulp or after pulp plastic, Styrene foam and other light and heavy impurities from D-Type hydrapulper before passing the hydrapulper screen plate, reduce the impurity in the D-Type hydrapulper, keep pulping continuously, improve the production capacity.
Main Equipment
D-Type Hydrapulper and Sediment well: The main body of Continuous Pulping System.
Hydrapurger: Regularly remove impurity in D-Type Hydrapulper.
Drum Screen: Dehydrating remove slag and impurity.
Ragger: Remove large winding sundries in D-Type Hydrapulper.
Cutter Rope: Cut the winding sundries, easy to transport.
Grapple: Removing the heavy impurities in Sediment well.
Contact us
Zhengzhou Leizhan Technology Paper Machinery Company
Office Add: Hetun Industrial Area, Dawei Town, Xinmi City, Henan Province, China
Email: leizhanpulper@gmail.com
Tel: +86 371 55129198
Fax: +86 371 86138029