Disc Thickener Equipment PK Inclined Screen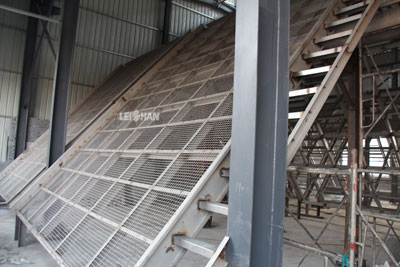 Disc Thickener Equipment and Inclined Screen both are used for washing and thickening pulp in paper pulping process, but what's the difference between them?
Thickener Equipment Compare
Disc Thickener Equipment: Disc Thickener Equipment is for low consistency pulp wash and thicken, large equipment investment, expensive wearing parts and complex operation.
Inclined Screen: Inclined Screen has the advantage of good thicken effect, low cost, cheap wearing parts, easy to operate and maintenance-free, at the same time, Inclined Screen with the disadvantage of bad working environment, pulp splash, relative large occupation.
Leizhan Equipment
Leizhan is a professional supplier of paper pulp equipment for paper making process, it always provides high quality paper pulping equipment and excellent service for customer, Leizhan Disc Thickener Equipment and Inclined Screen can meet paper mill different requirements for paper pulping.