High-Speed Paper Making Machine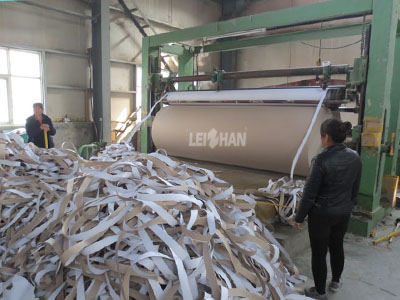 Paper Making Machine can divided into kraft paper machine, corrugated paper Machine, tissue paper making machine, coating board paper machine, and high-grade cultural paper machine. High-Speed Paper Making Machcine can save energy, reduce the production cost for paper mills. Paper industry all like high quality and high-speed paper machine, but high-speed paper making machine influenced by many factors in waste paper recycling process.
High-Speed Paper Making Machcine Influence Factors
Cleanliness: Not only the workshop environment, but also the pulp system should be kept clean. Any part of the uncleanliness may cause all kinds of paper defects.
Stabilization: Stable pulp can maintain stability of the paper machine process parameters, then paper machine can stable and high-speed work.
Pulp even: Pulp should be lateral even distributed in paper making machine.
Dehydration: The dewatering rate of the wire section determines the length of the wire section and the speed of the paper , and the higher the better.
Equipment: Containing a lot of air pulp is not easy to dehydrate, and will restrict the speed of paper machine, so the pulp degassing equipment is must; The headbox is equipped with a side stream to replenish the pulp to control the fiber orientation and contribute to high speed operation; The effect of the sheet stabilizer is to allow the paper to fit the fabric or the stable operation of the dry net to meet the needs of high speed.
Contact us
Zhengzhou Leizhan Technology Paper Machinery Company
Office Add: Hetun Industrial Area, Dawei Town, Xinmi City, Henan Province, China
Email: leizhanpulper@gmail.com
Tel: +86 371 55129198
Fax: +86 371 86138029