New Type Waste Paper Bales Breaker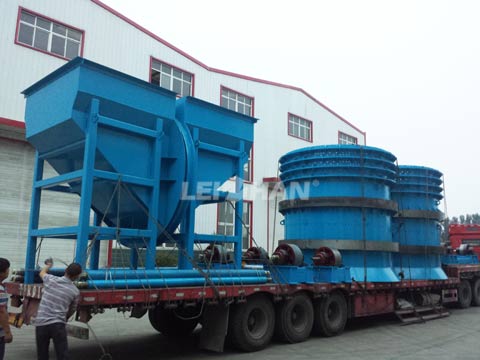 Why choose new type waste paper bales breaker paper mill machine?
New system waste paper bales breaker machine has many benefits compared to old waste paper breaking method.
Old method
To use the large forklift to lift and fall off the waste paper bails many times, then the scattered waste paper would be sent to the next step. Or pure artificial scatter and sorting.
New system
Waste paper bales are sent to the Bale Breaking Dry Screening Machine by chain conveyor. Then the scattered waste paper would be sent to the next step after a small amount of artificial sorting in the sorting chain conveyor.
Efficient waste recycling(Easy pull cans, Big piece of plastic material, Scrap metal, Waste glass, Waste plastic, other impurities).
Waste paper Dry screening System for Bale Breaking advantages
Waste classification is in large amount and good quality.
To pick in good environment.
To reduce the wear of subsequent pulp equipment.
Waste recycling with high utilization rate and small space to be taken up.
Running in low energy consumption.
breaking waste paper bales with high efficiency.