Pulp Disc Thickener Equipment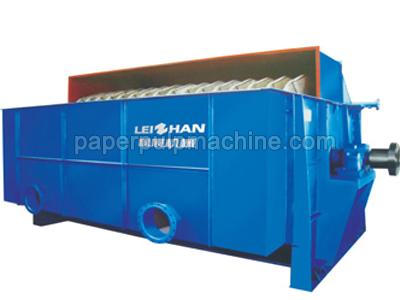 Pulp gravity disc thickener and disc thickener equipment both are used for pulp washing and thickening, but they have different feature in paper thicken process.
Gravity Disc Thickener Feature
1. Can thicken for the lower degree freeness (higher beating degree), shorter fiber or higher concentration pulp, such as the mechanical pulp, waste pulp, the reed pulp, and the straw pulp, etc.
2. Fan-shaped plate made of stainless steel welded, easy assembly and disassembly, can filter the small fibers in the pulp, chemical solutes, fillers and so on.
3. High degree of automation, easy operation, reliable operation, large production capacity, small power consumption, and easy management.
Disc Thickener Equipment Feature
1. Compact structure, small assembly space
2. Stainless steel filter screen, corrosion resistance
3. Due to the special design of filter screen, during running can filter a lot of white water, large production capacity.
4. Disc installation and removal more convenient.