200T/D Corrugated Paper Manufacturing Machine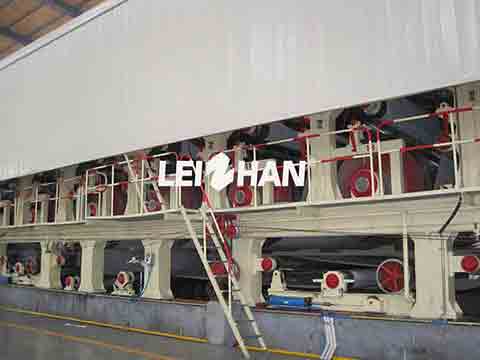 In paper mill production line, there are many people adopted our 200t/d corrugated paper manufacturing machine, which has the advantages of great cost, high quality, etc. And we also supply paper pulp making equipment.
200T/D Corrugated Paper Manufacturing Machine Specification
Raw material: waste paper, waste carton
Finish paper: corrugated paper, cardboard paper
Production capacity: 200t/d
Trimmed width: 4600 – 5800mm
Basic weight: 100 – 200gsm
Operating speed: 250 – 800m/min
Our stock preparation project, paper pulping line equipment convers paper pulper, pressure screen, fiber separator, cleaner, etc. About 200t/d corrugated paepr manufacturing machine, welcome to email or message us.
Our email: leizhanpulper@gmail.com