200T/D Corrugated T Paper Pulping Line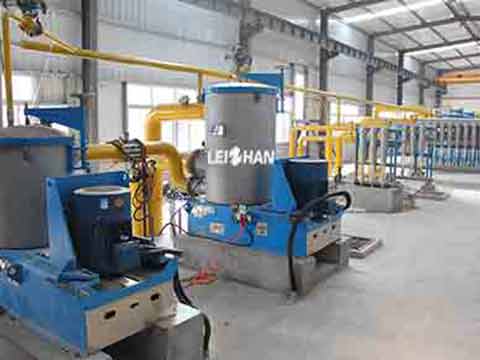 For 200t/d corrugated T paper project, customers want to adopt our paper pulping line equipment. Therefore, our enginner designed this technical solution as follows for their paper mill project.
200T/D Corrugated T Paper Pulping Line Machine
1. Raw matetail: LOCC
2. Finish paper: corrugated paper, T paper
3. Basis weight: 75 – 80gsm
4. Designed pulping output: 200t/20h
5. Paper pulping line: D type continious pulping system, coarse screening process, cleaner machine, fractionating and fine screen, approach system, etc.
6. Equipment: chain conveyor, D type hydrapulper, hydrapurger, drum screen, grapple, ragger, rope cutter, high density cleaner, impurity separator, reject separator, M.C. pressure screen, low density cleaner, fractionating screen, fine screen, inflow pressure screen before paper machine, etc.
In 200t/d corrugated T paper production line, we provide paper pulping line machine, paper making equipment for paper mill project. For price and details, welcome to email or message us.
Our email: leizhanpulper@gmail.com