Corrugated Paper Machine Price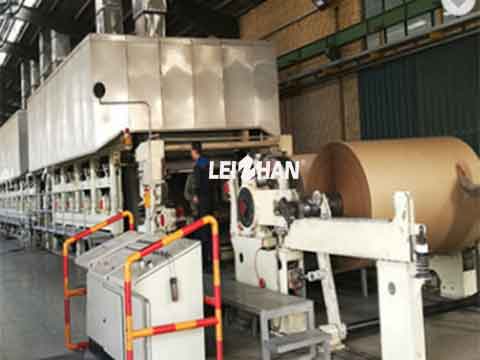 For waste paper recycling and the demand from paper factory, we provide corrugated paper machine with great price. You can produce corrugated paper, cardboard paper, T paper from this machine from 15t/d to 500t/d.
Corrugated Paper Machine Price In Paper Mill Machinery
1. Raw material: waste paper, such as locc
2. Basis weight: 60 – 150gsm
3. Production capacity: 15 – 500t/d
4. Paper kind: cardboard paper, corrugated paper, T paper
5. Trimmed width: 1575mm – 5800mm
6. Working speed: 100 – 800m/min
7. Price: attractive cost, better price.
8. Advantages: high efficiency, less maintanance, excellent stability, etc.
Do you have corrugated paper project? Do you want to get the best corrugated paper machine price in paper mill machinery? Welcome to email us for more details. Email: leizhanpulper@gmail.com