Disc Refiner For Corrugated Paper Project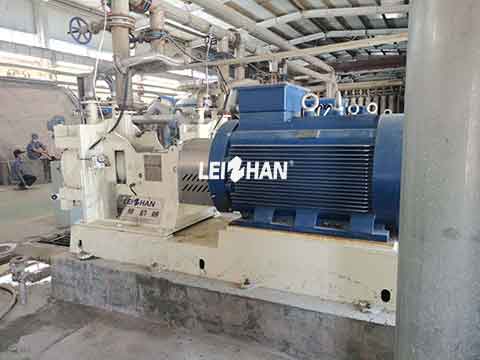 Disc refiner from our company is mainly used for pulping, improving slurry beating degree to meet the paper making needs for corrugated paper project.
Some Details Of Disc Refiner For Corrugated Paper Project
1. Equipment: paper mill disc refiner
2. Project: corrugated paper project, kraft paper project, tissue paper project, etc.
3. Suitable for material: wood pulp, mechanical pulp, chemcial pulp, waste paper pulp, etc.
4. Constant power control system, accurate retract mechanism.
5. Good and stable beating degree, energy saving, you can control ir easily, etc.
"Professional technology, service for papermaking", Leizhan company always keep origin heart to provide paper pulp machine. Of course, we also supply paper machine in corrugated paper production line.
Welcome to contact us for more details about disc refiner for corrugated paper project. Email: leizhanpulper@gmail.com