Inflow Pressure Screen Equipment For Paper Mill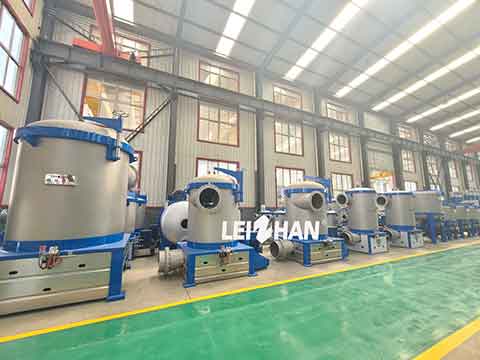 As an excellent screening machine in paper making line, our inflow pressure screen has been used in so many projects. It is mainly used in approach system before paper machine for paper mill project.
Inflow Pressure Screen Equipment For Paper Mill Project
1. Inflow pressure screen specification
Production capacity: for screen hole, 30 – 900t/d; for screen slot, 25 – 600t/d
Concentration of input pulp: 0.4 – 0.8%
Model: NLS series, 9 type
2. Suitable for material and project
Material: wood pulp, waste paper, virgin pulp, etc.
Paper project: tissue paper project, office paper project, kraft paper making project, corrugated paper production project.
We provide various kinds of paper screening machinery, such as mid consistency pressure screen, inflow pressure screen equipment. For paper mill project, they all have high quality and great cost. More importantly, it can imrpove the slurry quality.
Welcome to email or message us for more details and its price. Email: leizhanpulper@gmail.com