M.C. Pressure Screen Structure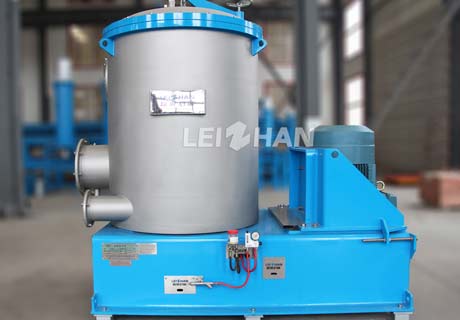 M.C. Pressure Screen mainly consist of barrel, barrel cover, screen basket, turbine, foundation and transmission part. There are some details about m.c. pressure screen structure.
Barrel: Barrel is welded by stainless steel plates, and sdopts submerged-arc welding and argon arc welding. There is annular seat in barrel, screen basket is installed on annular seat. Transmission part is installed on barrel's square slab. on the top, Inlet pipe go into barrel in a tangential direction. Near the bottom part, accepts outlet pipe is installed. Slag pipe and dilution pipe are on the bottom of barrel. The whole barrel is fixed on foundation with bolt.
Barrel cover: Barrel cover is made of stainless steel, and is welded by spherical head and flange.There is drain valve in the center. The valve is used to discharge gases and light impurities.
Screen basket: Screen basket is made of stainless steel. It consists three types: hole, slot and bar type. It adopts electrochemical polishing and hard chromium plating, which make it smooth and abrasive resistant. There is reinforcing ring outside screen basket. The whole basket is fixed on barrel with bolt. Its bottom is connected with barrel by flange. Its top part has round shape weir plate, which forms precipitum pick pan along with cylinder wall.
Turbine: Turbine is cylinder -shape, many raised impellers are welded on turbine inside screen basket, when rotating, the impellers will generate high-frequency impulse which can clean pulp and screen basket hole.
Transmission device: Rotor bearing is installed on bearing pedestal, motor drive it through triangular belt. Lubrication device is installed on frame cushion foundation and lubricates bearings.