Paper Making DD Refiner Manufacturer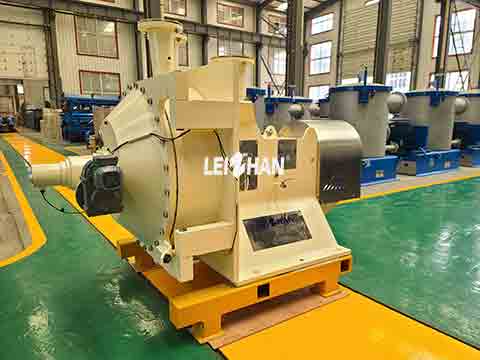 In paper making line, we have DD refiner that is double disc refiner. As a excellent and professional manufacturer, our machine has great cost and we can deliver it with high speed for paper mill.
Paper Making DD Refiner Manufacturer Information
Equipment: DD refiner (double disc refiner)
Series: RF series
Range of op.consistency: 3.5 – 6.0%
Application: used for pulping, improving slurry beating degree to meet the paper making demand.
Suitable for material: wood pulp, mechanical pulp, chemcial pulp, waste paper, etc.
Our paper making DD refiner has good beating degree and can save energy. If you need more details about it or Leizhan manufacturer, send email or message us for your paper mill.
Email: leizhanpulper@gmail.com