Paper Making Process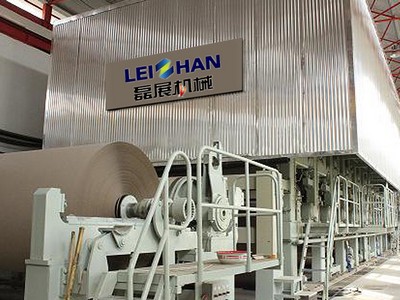 Paper making is the process of obtaining cross-cutting thin paper after dispersing pulp. At present mainly applied wet paper making, pulp beating, sizing and fill is vital in waste paper making process.
Main Paper Making Process
1. Pulp Beating: Deal with the pulp by physical mechanical method to make the fiber separated from each other into a single fiber by extrusion, friction, rubbing, cutting and so on.
Pulp Beating Purpose: Increase the contact area between the fibers, and enhance the interweaving capacity of the fibers.
2. Sizing: Add waterproof sizing material or sizing in paper surface to the pulp to achieve the ability of resist the diffusion and penetration of the liquid.
Sizing Purpose: Change the surface energy of the fiber to control the penetration of the aqueous liquid into the paper.
3. Fill: Add appropriate inorganic fillers to the pulp to improve the optical property (opaque) of the paper, print performance (smooth surface, uniform, good ink absorption), reduce cost.
Contact us
Zhengzhou Leizhan Technology Paper Machinery Company
Office Add: Hetun Industrial Area, Dawei Town, Xinmi City, Henan Province, China
Email: leizhanpulper@gmail.com
Tel: +86 371 55129198
Fax: +86 371 86138029