Paper Pulper D Type Hydarpulper Manufacturer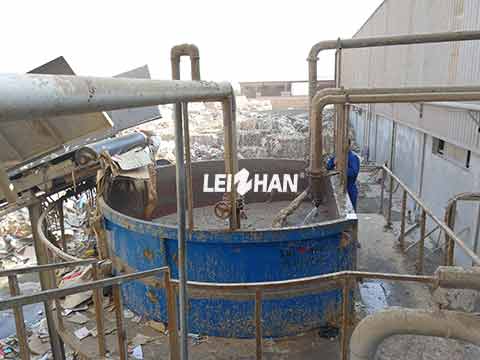 In paper production line, we need paper pulper to make slurry. One of paper pulper is D type hydrapulper. We are manufacturer for paper mill. Here are some information about our pulper.
Paper Pulper D Type Hydrapulper & Manufacturer Details
1. D type hydrapulper
Role: break wood pulp, borken paper, waste paper.
Features: D type structure, shorten pulping time, improve efficiency. And it also can save energy.
Production capacity: 30 – 1200t/d
3. Leizhan manufacturer
The founded time: 1980
Certification: ISO and others.
What kind of machine we manufacture: all kinds of equipment for paper mill, including paper making line, paper pulping line, stock preparation project.
We also have other type of paper pulper, such as drum pulper. For more specification of D type hydrapulper, or other information about Leizhan manufacturer, welcome to send email or message us for your paper mill.
Email: leizhanpulper@gmail.com