Pulp And Paper Machinery Manufacturer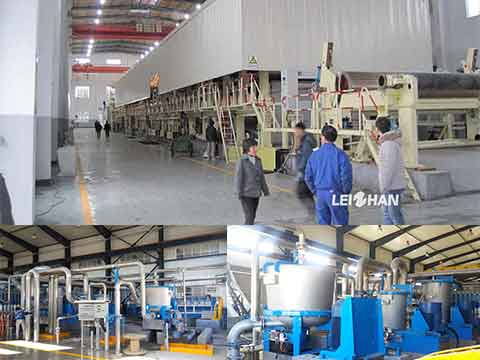 In paper production line, we provide pulp and paper machinery. Customers said we were a excellent manufacturer for paper mill. And they got best profits and bought our equipment again when they started new paper project.
Pulp And Paper Machinery Manufacturer Details
1. Paper pulp production machinery
Pulper, cleaner, refiner, pressure screen
Chain conveyor, bale breaker
Reject separator, light inpurity separator
2. Paper making equipment
Tissue paper machine, toilet paper machinery
Kraft paper making equipment, corrugated paper production machine
Cultural paper machine machine, office paper equipment
White board paper production equipment, duplex paper machinery
3. All paper machine sapre parts
Paper mill felt, doctor blade, doctor holder
Cylinder mold, sizing machine, calender, etc.
4. Leizhan manufacturer
Established in 1980, we provide everything from paper pulp making to paper machine. Our equipment has the certification of ISO, BV, etc.
About the whole set of pulp and paper machinery, one of these equipment or leizhan manufacturer, welcome to contact us through email or message. Our email: leizhanpulper@gmail.com