Pulp Machine Single Effect Fiber Separator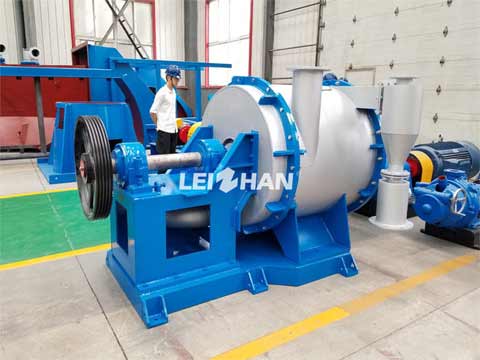 A fiber separator is composed of groove body, impeller, sieve plate, transmission device, sediment pipe and base. The base is a main body support. The groove installed on the base is tapered as a whole. The small cone end of the groove is provided with a slurry inlet, and the center of the large cone end is provided with a light impurity discharge port.
Structure Of Fiber Separator
1. The center of the slot body is provided with a transmission device. The impeller is installed on the main shaft of the transmission device, and the main shaft drives the impeller to rotate at high speed.
2. A bottom knife is inlaid on the sieve plate to prevent the fiber from entanglement with the impeller.
3. The outer and lower part of the tank body is provided with a sediment pipe, and the pneumatic pipe is provided with two pneumatic slag discharge valves, and the regular discharge of heavy debris is controlled by an electric control box.
We are professional pulp and paper machine manufacturer, if you want to start a paper pulping project, welcome to cosult. The whole pulping line and paper machine can be provided.
Email address: leizhanpulper@gmail.com.