Separate Equipment Reject Separator For Pulping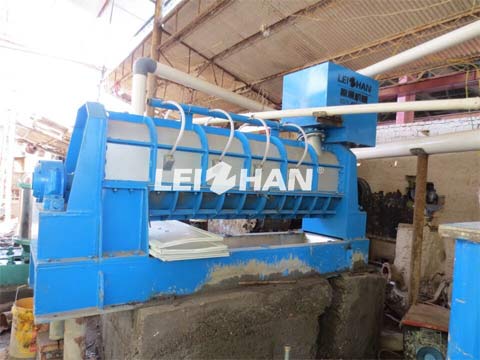 Reject Separator is an pulping equipment that used for fiber relief and impurities separate for tailing in the coarse screen system. With closed working condition and clean environment, the separator has the advantages of high efficiency and low consumption. Then how to install Reject Separator before using it?
Installation Method
1. The civil construction shall be carried out according to the equipment foundation map, and the basic high change shall be determined according to the equipment layout and operation requirements.
2. Place the equipment on the foundation and feeding slurry for the first time after correcting separator to level.
3. After the first feeding and the pulp is caky, the equipment level is corrected, then carry out second feeding, and fill the base between foundation and base surface by concrete, and correct basic appearance.
4. The rectangular hole in the middle of foundation is used as a fine slurry tank for pulp discharge. The surface of slurry tank should be kept smooth, and there should be no hanging phenomenon. It is advisable to affix tiles on slurry tank if necessary.
If you are interested in this Reject Separator machine, welcome to consult for price. And the whole set of pulping equipment and paper machine can be provided by us. Email address: leizhanpulper@gmail.com.