Stock Preparation System Equipment For Paper Mill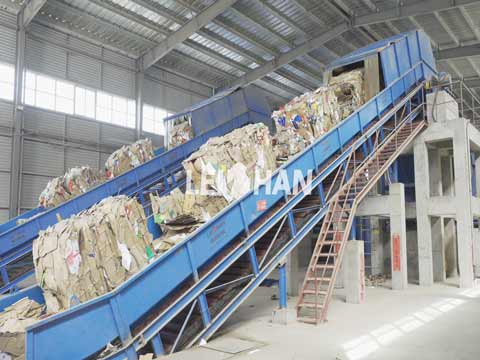 For paper mill production projects, our stock preparation system equipment can be applied to produce various papers, such as kraft paper, corrugated paper, testliner board paper, etc. As a manufacturer, we will provide stock preparation system equipment and paper machine spare parts at huge cost.
Stock Preparation System Equipment Details
1. Paper pulping equipemnt
Pulper: drum pulper, D type hydrapulper, H.C. hydrapulper, etc.
Cleaner: high density cleaner, low density cleaner
Pressure screen: mid consistency pressure screen, inflow pressure screen
Chain conveyor, bale breaker, double disc refiner, reject separator, fiber separator, impurity separator, agitator, etc.
2. Suitable for paper making project
Tissue/Kraft/Corrugated/Cultural paper making project
Paper board production line
Waste paper recycling line
3. Leizhan manufacturer
Experience: over 40 years, both manufacturer and supplier
Certification of machine: ISO, CE, etc.
A stock preparation line equipment can be prepared for different types of paper production. And it can reduce fiber loss, save cost and improve efficiency.
Welcome to contact us for details. Email: leizhanpulper@gmail.com