450TPD Corrugated Paper Making Project, Jiangxi, China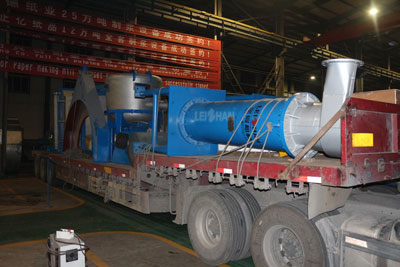 In August, 2017, For 450tpd corrugated paper making project, Jiangxi, China, Leizhan sucessfully deliver the corrugated paper pulping process equipment to Jiangxi paper industry. The main equipment are high density cleaner, light impurity separator, drum pulper drive device and feed hopper.
Pulp High Density Cleaner Equipment
High Density Cleaner Equipment is mainly used for removing all kinds of heavy impurities in the pulp. With 37 years experience and technology, Leizhan manufacture the high density cleaner equipment with good quality and high efficiency.
1. Equipped with two automatic discharge valves(pneumatic), it's the best quality of China.
2. Pulp inlet and discharge tank both are 304 stainless steel.
3. Ceramics cone, thickness is about 30mm, wear-resisting.
4. Equipped with PLC control cabinet, convenient and easy to control, high efficiency to discharge.
Customer Information
Customer: Jiangxi Paper Industry, China
Time: August, 2017
Project: 450TPD Corrugated Paper Making Project