80t/d Egg Tray Production Line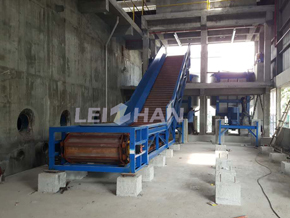 Paper Egg Tray Making Machine
Egg Tray making process including the pulping, forming and drying. Pulping is the beginning step to produce egg tray. In July 2016, Zhengzhou Leizhan Paper Machine Company offers making plan for the Malaysian customer to expand the output capacity. This plan includes two items chain conveyor, three lines. The specification is shown in the below chart.
Egg Tray Making Planning 
Case
Egg Tray Line
Equipment
Chain Conveyor
Pulping capacity(t/d)
40
80
Quantity
1
2
Different feeding capacity depend on different need. Two items of 80t/d capacity can reach the output to 160 tonne per day, besides, add one 40t/d item, so the total feeding capacity amount can reach to 200 tonne per day. It increase the company's efficiency in a large extent.