Pulper Equipment To India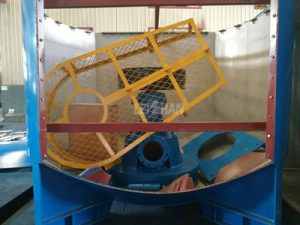 In July, 2017, Leizhan successfully deliver Inflow Pressure Screen and D-Type Hydrapulper equipment for india customer waste paper pulping. Leizhan is a leading supplier of paper and pulp equipment, manufacturing paper pulping process equipment with 37 years experience, the equipment are exported to 128 countries.
Inflow Pressure Screen Equipment
Inflow Pressure Screen Equipment is suitable used before paper machine for paper fine pulping, it's equipped with automatic oil injection device(Korea) and automatic water injection device(Finland), and seal water detection alarm device ensure the safe running of equipment and reduce maintenance, what's more, the equipment small motor power and high production capacity.
Customer Information
Customer: India
Time: July, 2017
Project: Inflow Pressure Screen And D-Type Hydrapulper