Rope Cutter for Philippines Customer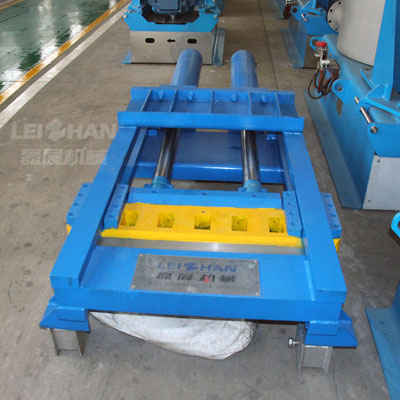 Zhengzhou Leizhan Technology Paper Machinery Company is a professional manufacturer of paper& pulp equipment, it always provides high quality equipment and excellent service for customers. On March 28, 2017, Rope Cutter for Philippines Customer has delivered by Leizhan Company.
The Rope Cutter contains body, hydraulic station with the motor and control cabinet.
Main Feature of Rope Cutter
1. Used for cutting off the rope from ragger.
2. Longer moving route of cutter can avoid rope getting stuck
3. Double hydraulic cylinders makes it has a strong cutting ability.
Customer information:
Time: March 28, 2017
Customer: Philippines Customer
Project: Rope Cutter
Contact us
Zhengzhou Leizhan Technology Paper Machinery Company
Office Add: Hetun Industrial Area, Dawei Town, Xinmi City, Henan Province, China
Email: leizhanpulper@gmail.com
Tel: +86 371 55129198
Fax: +86 371 86138029