Hot Sale A4 Paper Making/Recycling Machine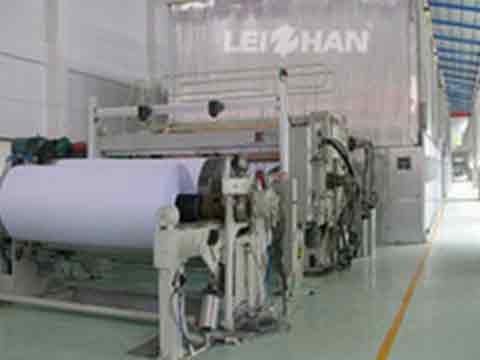 In order to meet customer production demand for office paper, we provide hot sale a4 paper making/recycling machine. In paper mill project, it has advantages of energy saving, stable working, less maintenance, etc.
Of course, you will get office paper, A4 paper, writing paper with high quality and great performance. The output paper is popular in the market. Therefore, more and more customers choose to purchase this equipment.
Hot Sale A4 Paper Making/Recycling Machine Specification
1. Raw material: wood pulp, white shavings, waste paper(no deinking)
2. Paper kind: office paper, A4 paper, writing paper, copy paper, etc
3. Trimmed width: 1575mm – 3750mm
4. Basic weight: 40 – 80gsm
5. Production capacity: 10 – 270t/d
6. Operating speed: 40 – 1200m/min
In paper mill, our stock preparation machine can be used for office paper making project. About hot sale A4 paper making/recycling machine, email or message us for more details. Email: leizhanpulper@gmail.com