Paper Recycling Chain Conveyor Equipment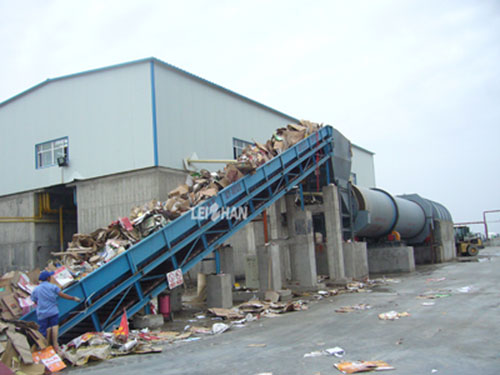 Waste Paper Chain Conveyor is an essential machine for waste paper recycling in paper making process, it has the advantage of steady and reliable operation, large conveying capacity, low friction and low power consumption.
Paper Chain Conveyor Work Principle
The Chain conveyor is mainly composed of driving device,tension device, link Plates, chain wheel and rack. The machine adopts chain to drive through plate to transport raw materials into the drum pulper for pulping. In order to meet the needs of the users and technical layout requirements, the transmission installation of chain conveyor is divided into left type and right type(look up along the material running direction, transmission installation in the right of the machine is right type, Otherwise for the right type. It is the best choice of waste paper and pulp plate conveying equipment.
Paper Chain Conveyor Maintenance
1. Uniform feeding of operation, feeding the maximum weight should be controlled within the specified range
2. Should not park and start when full loaded
3. The tension of the traction chain should be moderate. Running should be often checked, and timely adjusted.
4. The lubrication point should be injected into the lubricant
Contact us
Zhengzhou Leizhan Technology Paper Machinery Company
Office Add: Hetun Industrial Area, Dawei Town, Xinmi City, Henan Province, China
Email: leizhanpulper@gmail.com
Tel: +86 371 55129198
Fax: +86 371 86138029