Pulp Refiner Machine Manufacturer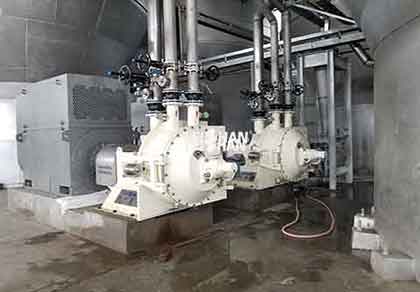 In pulp and paper making line, we are refiner machine manufacturer for paper mill. Our double disc refiner can be used in various kinds of paper projects.
Pulp Refiner Machine Manufacturer Information
1. Pulp refiner machine
Our double disc refiner is mainly used for pulping, improving slurry beating degree to meet the paper making needd.
2. Specification
Type: RF series
Range of op.consistency: 3.5 – 6.0%
Disc diameter: 20 – 58mm
3. Suitable for material
Various raw material, such as wood pulp, mechanical pulp, chemcial pulp, waste paper pulp, etc.
4. Leizhan manufacturer
Experience: 40 years
Industry: pulp & paper industry
Equipment: all kinds of equipment for paper pulp line, paper mill project.
For paper mill project, our pulp refiner machine has advantages of stable, good beating effect, accurate retract mechanism, etc. As a manufacturer, we also provide other equipment. Do you want to get price and details?
Welcome to email or message us. Our email: leizhanpulper@gmail.com