100T/D Duplex Paper Project Pulp Making Machine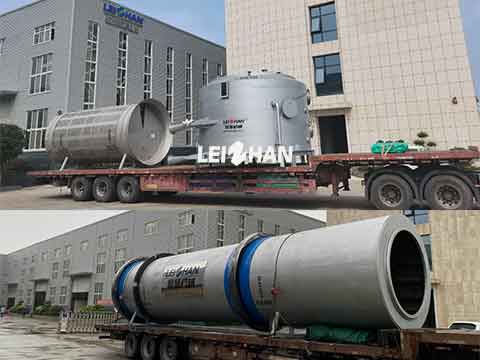 Customers from Armenia had the 100t/d duplex paper project, corrugated fluting paper making line, T paper production line. And they decided to buy our paper pulp making machine for paper mill.
Ordered Equipment For 100T/D Duplex Paper Project
Drum pulper, D type hydrapulper, high consistency hydrapulper, flotation deinking machine, chain conveyor, impurity separator, refiner, slag lifting machine, M.C pressure screen, high density cleaner, reject separator, low density cleaner, inflow pressure screen, vibrating screen, agitator, pulp pump, etc.
Paper Pulp Making Machine Delivery For Paper Mill
1. Delivery time: 7th Aug, 2020
2. Shipped machine: drum pulper, flotation deinking machine, support sccessories, etc.
3. Note: our paper pulp machine can be suitable different kinds of paper project, including duplex paper, kraft paper, corrugated paper, T paper and so on.
More details about this 100t/d duplex paper project pulp making machine, or other problems for your paper mill, you can email or message us. Email: leizhanpulper@gmail.com