150,000Ton Corrugated Paper Making Project, Shanxi, China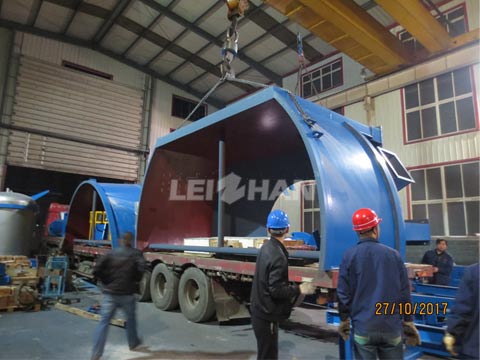 Shanxi paper mill order Leizhan complete set of paper pulping equipment for 150,000ton corrugated paper making project. In October, 2017, Leizhan successfully deliver the 40m3 D-type hydrapulper, high density cleaner to Shanxi paper industry, China.
D-Type Hydrapulper& High Density Cleaner
D-Type Hydrapulper: Mainly for raw material pulping. Can apply for all kinds of material, high efficiency, good pulping effect.
High Density Cleaner: Mainly for removing heavy impurities in the pulp. High cleaning efficiency, wear resistance ceramis cone, long service life.
40m3 D-Type Hydrapulper
Normal Volume: 40m3
Consistency: 3%-5%
Production Capacity: 300-370t/d
Motor Power: 355kw
Customer Information
Customer: Shanxi Paper Mill
Time: October, 2017
Project: 150,000Ton Corrugated Paper Making Project