150T/D Corrugated Paper Production Line Machine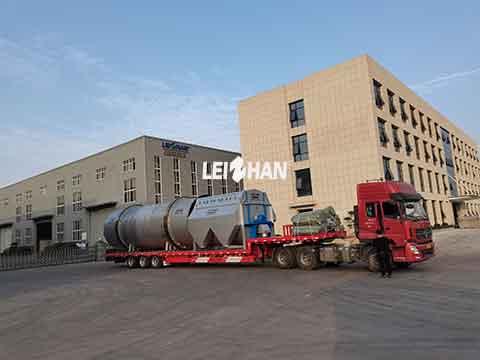 Customers from Iran started a new corrugated paper project, 150t/d corrugatd paper production line. After the introduction of other old customers and our reputation, they decided to buy our machine from most suppliers.
150T/D Corrugated Paper Production Line Machine Delivery
Delivery time: Oct 24, 2020
Ordered equipment: chain conveyor, drum pulper, dry borken pulper, high density cleaner, low density cleaner, slag lifting machine, M.C pressure screen, inflow pressure screen, impurity separator, reject separator, disc thickener, agitator, bale breaker, etc.
Shipped machine: bale breaker, disc thickener, chain conveyor and a batch of support accessories.
Leizhan manufacturer has professional technology and excellent service in paper making. For more information of 150t/d corrugated paper production line machine, or other requirements and demand, welcome to email or message us.
Email: leizhanpulper@gmail.com