3250mm Drum Pulper For Henan 400T/D Corrugated/ Testliner Paper Making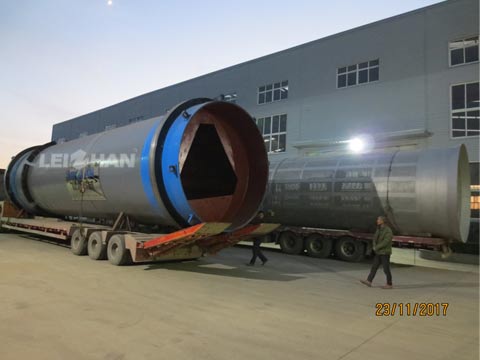 In November, 2017, 3250mm drum pulper equipment for paper pulping is delivered by Leizhan for Henan 400t/d corrugated/ testliner paper making. In fact, Henan paper mill purchase Leizhan complete paper pulping equipment, including conveying equipment, pulping equipment, screening equipment and so on.
Drum Pulper Work Principle
Drum pulper equipment can divide into three part: pre-soaking part is for mixing raw material and water fully, then pulping part is for pulping the wet raw material into single fiber, after pulping, screening part is for pulp screening, fine pulp into pulp pool, impurities will be discharged out.
3250mm Drum Pulper Equipment
Drum Diameter(mm): 3250mm
Production Capacity(t/d): 240-400
Working Consistency(%): 14-18
Motor Power(kw): 315-400
Customer Information
Customer: Xinxiang, Henan
Time: November, 2017
Project: 400TPD Corrugated, Testliner Paper Making