Chain Conveyor For Paper Mill Project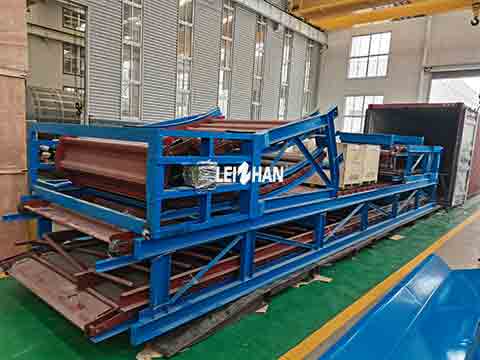 Customers from Pakistan bought our equipment, including chain conveyor, bale breaker for paper mill production line project. According to their order and our contract, we send equipment on time.
Chain Conveyor For Paper Mill Production Project
1. Ordered machine
Bale breaker, chain conveyor, belt conveyor, etc.
2. Delivery equipment
The barrel of bale breaker, chain conveyor, support accessories, etc.
3. Time: Dec 9, 2021
4. Chain conveyor
Convey various kinds of pulp board, waste paper in bulk and in bundle.
Our chain conveyor has large capacity, less wear, reliable operation high efficiency and great cost for paper mill project. If you are interested in this machine and other equipment, welcome to email or message us for price and details.
Our email: leizhanpulper@gmail.com