Malaysia Egg Tray Product Line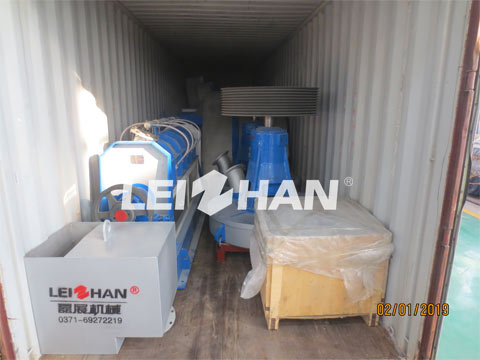 The new Egg Tray Product Line was recognized by Malaysia customer, they were very satisfied with Leizhan's products and services for many years. This time, we ordered D Type Pulper, High Density Cleaner, Reject Separator, Fiber Separator, and Agitator, etc.
Egg Tray Pulping Machine
D Type Pulper: strengthens hydraulic circulation and fiber relief.
High Density Cleaner: remove all kinds of heave impurities in paper pulp.
Reject Separator: for fiber relief and impurities separate for tailing.
Fiber Separator: for secondary breaking and screening.
Agitator: to stir pulp cyclically in chest to maintain the pulp liquid in suspending condition.
Customer Information
Customer: Malaysia
Time: February, 2019
Project: Egg Tray Product Line
We can supply complete set of Egg Tray Product Line, any needs, welcome to contact with me: leizhanpulper@gmail.com.