Paper Recycling Plant Machine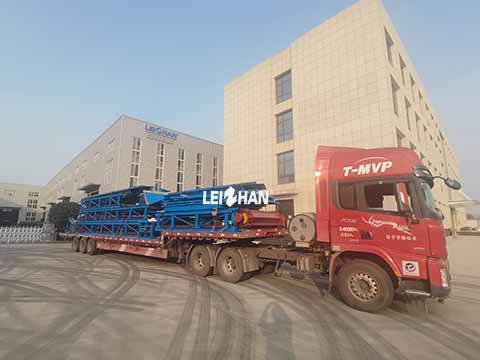 For paper recycling plant, pulping and paper project, customers ordered our full set of machine, which would be used in their paper making line. To meet their demand, we send it with fast speed.
Paper Recycling Plant Machine Delivery
1. Delivery time: Nov 16, 2021
2. Paper recycling machine
Drum pulper, bale breaker, chain conveyor, reject separator, impurity separator, refiner, mid consistency pressre screen, inflow pressure screen, vibrating screen, agitator, etc.
3. Equipment in this delivery
Bale breaker, chain conveyor, supported accessories.
4. Suitable for project
Paper recycling project.
Packaging paper project.
Kraft paper making line.
Corrugated paper production line.
Our paper recycling plant machine has advantages of less invesment cost, better perfect, high efficiency and stable running. If you want to know its price and details, welcome to email or message us.
Our email address: leizhanpulper@gmail.com