Vietnam 220TPD Kraft Paper Making Project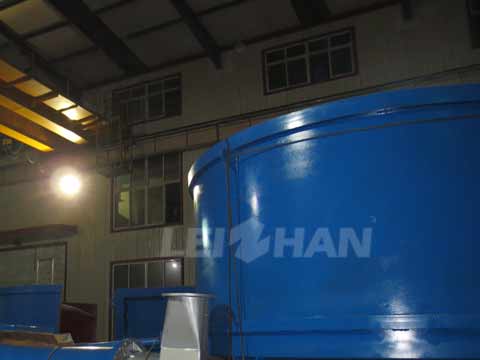 Vietnam order Leizhan complete paper pulping equipment for 220tpd kraft paper making project. In October, 2017, Leizhan successfully deliver the paper pulping equipment including 25m3 D-type hydrapulper, high density cleaner, low density cleaner, screening equipment, pulp pump to Vietnam paper mill.
Why Choose D-Type Hydrapulper?
1. D-Type hydrapulper can suitable for all raw material.
2. New type energy-saving VOKES rotor strengths hydraulic circulation and fiber relief.
3. D-type structure changes slurry flow ways, high pulping efficiency.
25m3 D-Type Hydrapulper Equipment
Normal Volume: 25m3
Consistency: 3-5%
Production Capacity: 80-120t/d
Motor Power: 160kw
Customer Information
Customer: Vietnam Paper Mill
Time: September, 2017
Project: 220TPD Kraft Paper Making Project