50T/D Kraft Paper Production Machine Supplier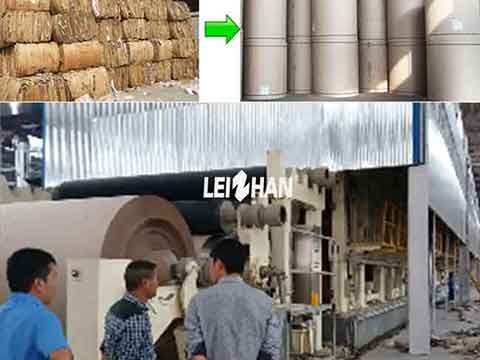 For customer's paper mill project, we supply 50t/d kraft paper production machine, including the whole kraft paper making line and paper pulping system. In addition to supplier, we are also a manufacturer.
50T/D Kraft Paper Production Machine
1. Kraft liner paper machine
Raw material: waste paper, locc, occ
Trimmed width: 2400 – 4200mm
Production capacity: 50t/d
Basic weight: 80 – 220gsm
2. Paper pulping system equipment
D type hydrapulper – High density cleaner – Incliner thickener – First stage mid consistency coarse screen – Reject separator – Mid density cleaner – Mid consistency fine screen – Incliner thickener – Double disc refiner – Inclined thickener – Paper machine screen
Leizhan Supplier Details
1. Experience: 40 years
2. Certification: ISO, BV, etc
3. Equipment: paper mill production line machine
4. Service: professional proposal, technical support, before and after-sale service, etc.
About the cost of 50t/d kraft production machine, or leizhan manufacturer and supplier information, welcome to email or message us at any time. Email: leizhanpulper@gmail.com