Fiber Separator Machine In Paper Making Line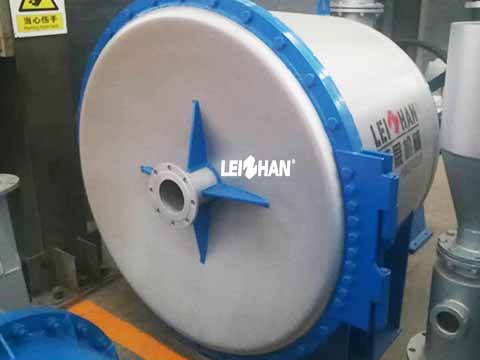 For waste paper pulp, our single fiber separator machine can be used for secondary breaking and screening in paper making line. And it also can separate the light and heavy impurities from pulp for paper mill project.
Some Information Of Single Fiber Separator Machine
1. Application
For secondary breaking and screening of waste paper pulp.
Separate the light and heavy impurities from pulp.
Used as tail pulp treatment equipment in paper making line.
2. Production capacity: 30t/d – 265t/d
3. Advantages
Automatically discharge, run reliably, reduce maintenance.
High efficiency and great effect to remove light and heavy impurities.
Save energy in the same power of motor.
In addition to this single fiber separator machine, we also have single effect fiber separator. If you want to know about how to choose it in your paper making line, or the cost of our equipment for paper mill, welcome to email or message us.
Email: leizhanpulper@gmail.com