High Density Cleaner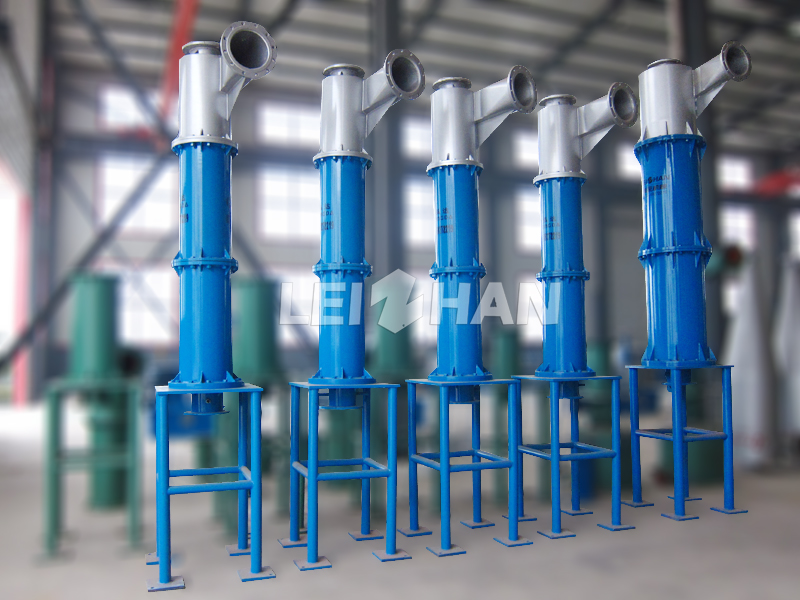 High Density Cleaner is a cleaner equipment with high consistency cleaning pulp, it separates heavy impurities from pulp by using the different proportion of fiber and impurity to make the goal of cleaning pulp,and it's essential for waste paper recycling.
Main Feature
1. Volute Pulp inflow chamber, the eddy ability is strong and low pressure area subarea is obvious. This makes accepts and impurities separate thoroughly.
2. Wear resistance ceramics cone, long service life.
3. Specially designed long cone has small taper angle and fine cleaning efficiency.
4. Equipped with PLC control cabinet, convenient and easy to control, sufficiently discharging impurities
Main Specification
Type
ZSC2
ZSC3
ZSC4
ZSC5
ZSC6
ZSC7
Nominal Size
1000
2000
3500
5000
6500
9000
Throughput(l/min)
900-1400
1800-2600
3000-4500
4500-5800
5800-7500
8000-12000
Concentration Of Input Pulp(%)
2-5
Pressure Of Input Pulp(mpa)
0.15-0.35
Pressure Of Output Pulp(mpa)
0.1-0.25
Pressure Of Backwash Water(mpa)
Pressure of Input pulp +0.02Mpa
Discharging Mode
Manual/Auto/Intermittence/Continuous
Contact us
Zhengzhou Leizhan Technology Paper Machinery Company
Office Add: Hetun Industrial Area, Dawei Town, Xinmi City, Henan Province, China
Email: leizhanpulper@gmail.com
Tel: +86 371 55129198
Fax: +86 371 86138029