High Quality Kraft Paper Mill Machinery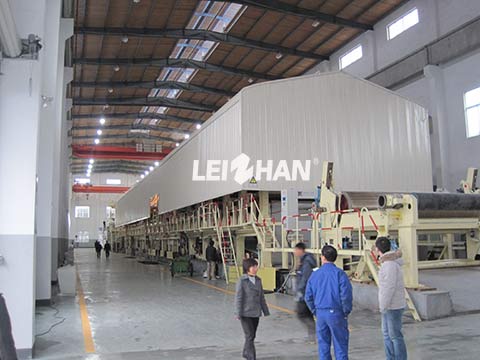 Waste paper can be recycling to make kraft paper. For customers' demand, we provide high quality kraft paper mill machinery with 50t/d of production capacity.
As a manufacturer in paper making line, we have whole paper pulping system and paper production line machine. They all have attractive price and reliable operation.
High Quality Kraft Paper Mill Machinery Details
1. Kraft paper making machine
Paper kind: kraft/craft paper
Production capacity: 50t/d
Trimmed width: 2400mm, 2600mm, 2800mm, 2880mm
Basic weight: 100 – 220gsm
2. Paper pulping or stock preparation system
From pulper to paper machine, in this process, we have full set of equipment, including chain conveyor, bale breaker, pulper, cleaner, pressure screen, refiner, thickener, etc.
Want to know more details of high quality kraft paper mill machinery in paper making line, send email or message us with your requirements at any time. Email: leizhanpulper@gmail.com