Kraft Paper Making Drum Pulper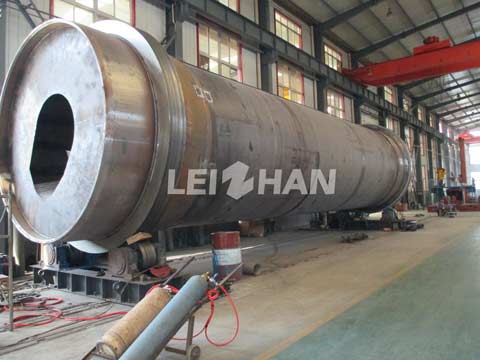 Many customers inquire about the quotation of our kraft paper making drum pulper, the quotation depends on factors such as your production capacity and raw materials. The technical data of  kraft paper making drum pulper as below.
Kraft Paper Making Drum Pulper Details
1. Energy saving: The waste paper is shredded under the condition of 15-20% high concentration, which reduces a large amount of shredding water and energy consumption. Continuous crushing and slag discharge reduce energy consumption of auxiliary and tracking equipment.
2. Improve the quality of the pulp: gentle crushing does not damage the strength and length of the fiber, and ensures that light impurities and some heavy impurities are not broken to the greatest extent, thus ensuring the cleanliness and quality of pulp. pulp.
3. Low Maintenance Cost: The drum pulper integrates high consistency crushing and coarse screening. It is simple in structure, durable and extremely low in cost. It reduces waste paper sorting labor and saves cost.
Do you want set up a kraft paper project ? Welcome supply you kraft paper making drum pulper.
Our email: leizhanpulper@gmail.com