Kraft Paper Mill Machinery Manufacturer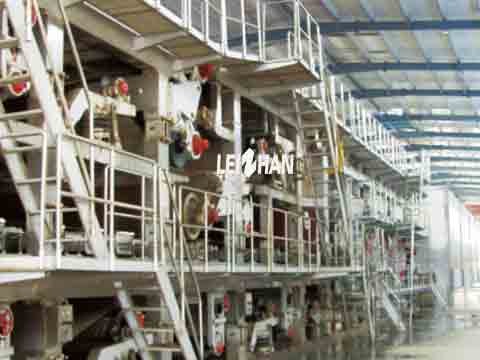 In kraft paper mill, we have whole set of machinery for customers. As a trustworthy manufacturer in paper mking industry, our equipment has been installed in lots of paper making projects, including paper pulping line and paper machine.
Kraft Paper Mill Machinery Details
1. Kraft paper making machine
Trimmed width: the range is from 1880mm to 5800mm
Basic weight: 80 – 220gsm
Production capacity: 30 – 750t/d
Working speed: 150 – 800m/min
2. Paper pulping production machine
Full set of paper pulping line machine, pulper, cleaner, pressure screen, refiner, etc. Our enginner can design the proposal depend on your project.
3. About Leizhan manufacturer
Leizhan company has always did our best to provide high-quality machine and professional service since 1980. Until now, our customers is from all over the world.
If you need more information of kraft paper mill machinery manufacturer, such as specification, price, welcome to message or email us with your demand.
Email: leizhanpulper@gmail.com