Paper Machine Press Section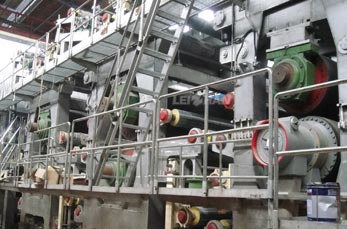 Leizhan press technology has been successfully applied in many paper and board production projects. Press section of paper making machine is used to remove water from the paper web and increasing sheet dryness to improve web runnability at the beginning of the dryer section. The higher the dry content of the paper web after leaving the press section, the less energy has to be expended in subsequent drying. The press section also has a considerably influence on the paper's surface characteristics such as roughness and absorption, as well as the capacity of the end product.
Leizhan's press significantly improves quality and adds dewatering capacity in the press section with fewer press nips. The resulting high dryness gives high wet web strength, which is important in minimizing breaks in the open draw to the dryer section.