Paper Making Machine Forming Section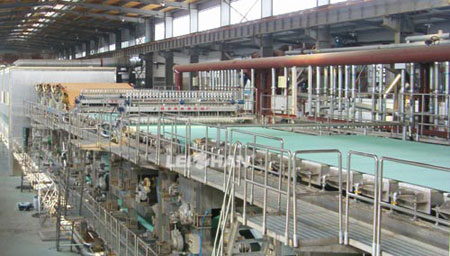 Paper making machine forming section is the important section for paper sheet forming in paper making process, it's mainly consist of headbox, wire, chest roller and so on, there are some details about paper machine forming section parts.
Paper Machine Forming Section Parts
Rack: The rack is subjected to static and dynamic pressure and connect with the wire parts, and all wire parts are fixed in the rack.
Molding plate: Support the wire, dewatering, removing bubbles, control dehydrating amount, eliminating the jumping pulp.
Cantilever beam: The cantilever beam connects the drive side and the operating side frame for supporting the drive side rack when changing the wire.
Drive roll: During operation, control the wire section speed.
Roller: The roller supports the wire and leads it to the next roller.
Stretch roller: Control the wire tension and running deviation.
Doctor blade for wire part rollers: Doctor blade removes roller surface impurities and splash water to keep the rollers clean. In order to wet the doctor blade and better to separate and remove the debris, water must be used to moisten the roller surface.