Paper Pulp Making Machine Manufacturer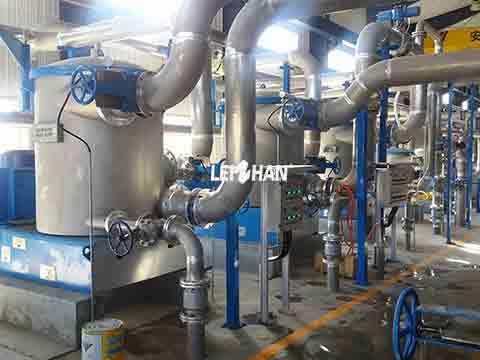 In paper production project, paper pulp making machine is necessary. It will affect the quality of pulp and finished paper. As a manufacturer, we have full set of equipment for paper mill project.
Our paper pulp making machine can be suitable for tissue paper making, office paper making, kraft paper making, corrugated paper making, duplex paper project, etc.
Paper Pulp Making Machine Manufacturer Information
1. Whole set of paper pulp making line
2. Paper pulp making equipment
Chain counveyor, bale breaker, dum pulper, D type hudrapulper, H.C. hydrapulper, high consistency cleaner, low density cleaner, M.C. pressure screen, double disc refiner, agitator, etc.
3. Advantages
high efficiency, quality assurance(ISO certification), energy-saving performance, less maintenance, low cost, other assistance.
About the price and specification of our paper pulp making machine, or Leizhan manufacturer informtaion, welcome to send email or message us in this website. Email: leizhanpulper@gmail.com