Waste Paper Recycling Line For Small Scale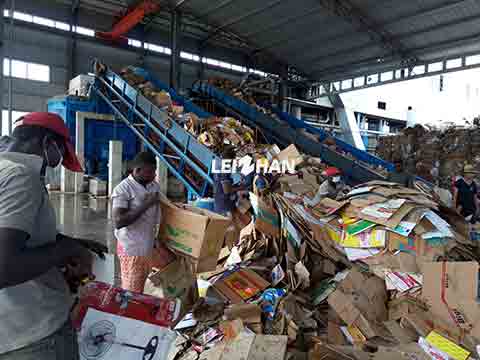 Depend on customer's demand, we provide waste paper recycling line machine for their small scale paper project. You can adopt our paper pulping machine that is used in your paper mill production line.
Waste Paper Recycling Line For Small Scale Project
1. Raw material: waste paper
2. Paper project: kraft paper making line
3. Paper kind: kraft paper
4. Production capacity: 15t/d
5. Waste paper recycling line
D Type Hydrapulper, High density cleaner, Incliner thickener, mid consistency coarsc screen, Reject separator, Mid density cleaner, Mid-consistency pressure screen, Incliner thickener, Double disc refiner, Toplayer Paper Machine Screen, Incliner thickener, Paper machine screen of underlayer
5. Advantages
Simple process, less price, energy-saving performance, high efficiency, great profits in your paper project, etc.
Do you want to get the total price of waste paper recycling line for small scale project? Or other demand for paper mill? Welcome to email or message us with your email address and requirements.
Our email: leizhanpulper@gmail.com