Bangladesh 120T/D Cardboard Pulp Making Plant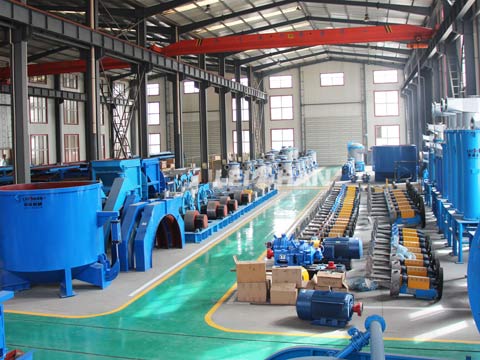 In 2015, Leizhan signed the contract with Bangladesh customer to supply complete 120T/D pulp production line for its new Cardboard paper making plant. Leizhan offers modern, intelligent solutions and efficient systems for the production of paper at world market standards.
120T/D Liner Paper Pulping Production Line
OCC pulping Line Equipment 
The total motor power consumption of Bangladesh 120T/18H OCC pulping project is 858.5KW, power consumption per ton is 128.7kw.h, actual motor power is 96.53 degree/ton(Oven dry stock).
Paper Machine Flow System Equipment 
Toplayer Pulp pump –
White water pump-Toplayer paper making machine screen-Pulp chest of center ply pulp/ Agitator-Pulp pump of center ply-White water pump-Center ply of paper machine screen-Pulp chest of underlayer pulp/Agitator-Underlayer Pulp pump -White water pump-Underlayer of paper machine screen