Leizhan Attending PulpForExpo 2023 In Russia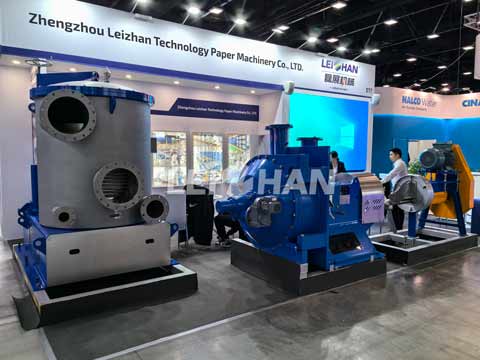 From November 14 to 16, Leizhan company will participate in the 2023 Russian International Pulp and Paper Exhibition to showcase high-quality machines and exchange advanced technologies with paper mills around the world. The PulpForExpo will be held in the EXPOFORUM convention and exhibition centre, which will provide a good platform for paper mill workers to exchange various ideas, and also promote the development of the paper industry.
As a professional manufacturer of paper machines and pulping equipment, Leizhan company participated in this exhibition, demonstrated high-quality machines, received many inquiries, and exchanged papermaking and pulping machine technologies with other papermaking industries. . With the development of the world's paper industry, Leizhan company will continue to play a bigger role in the paper industry.
Booth Information
Date: Nov. 14th-16th
Leizhan Booth No.: E17
Location:64/1 Peterburgskoye Highway, 196140, St. Petersburg, Russia
Email: leizhanpulper@gmail.com