Leizhan will attend 2017 Vietnam Paper Exhibition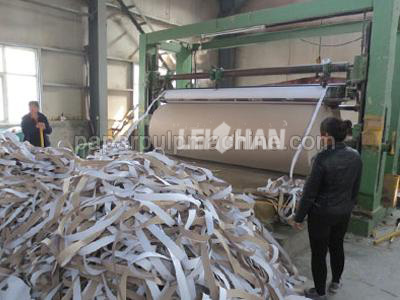 In June, 2017, Leizhan Paper Machinery Company will attend 2017 Vietnam Paper Exhibition. Leizhan is committed to paper pulp equipment more than 35 years, products are exported to 128 countries for high quality machines and excellent service. Of course, Leizhan always keep good friendship and cooperation with Vietnam, attend the paper exhibition will further strengthen communication and cooperation with Vietnam and all the world Paper Pulp Industries.
Paper Pulp Equipment For Vietnam Customers
In March, 2017, Leizhan successfully signed contract with Vietnam Customer of the paper pulp equipment. Leizhan has acquired profound trust from paper making industry.
Booth Information
Time: 13th~15th, June, 2017
Booth: NO.P1
Location: Vietnam
Contact us
Zhengzhou Leizhan Technology Paper Machinery Company
Office Add: Hetun Industrial Area, Dawei Town, Xinmi City, Henan Province, China
Email: leizhanpulper@gmail.com
Tel: +86 371 55129198
Fax: +86 371 86138029