Paper Making Line Machine For Muchuan Hefeng Paper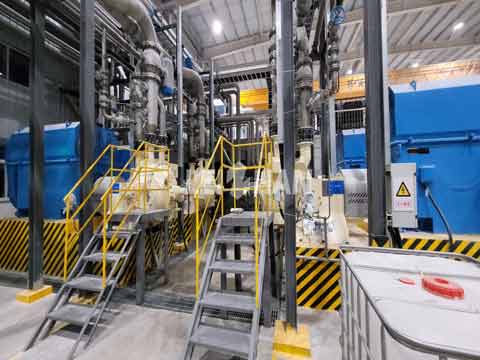 Over the years, Leizhan company has provided papermaking production line equipment to paper mill around the world many times. Recently, Leizhan company signed a new contract with Muchuan Hefeng Paper to build a new pulp making line. We hope our pulping equipment can bring them profit as soon as possible.
Information
Time: Oct 11th, 2023
Country: China
Production stage: conveying, screening, pulping, cleaning, refining
Company Introduction: Paper mills can choose waste paper, wood pulp, white shavings, LOCC, OCC and AOCC as raw materials to produce many different kind of paper. Leizhan company supplies complete set of pulp and paper production line machine. The products provided by Leizhan for pulp and paper production line include reliable equipment and innovative solutions for paper production, paper finishing and rewinding, including PLC automation control systems.
The pulp and papermaking production line produced by our company has the advantages of high efficiency and good performance. Please feel free to send us an email.
Our email: leizhanpulper@gmail.com