Cardboard Paper Making Machine For Sale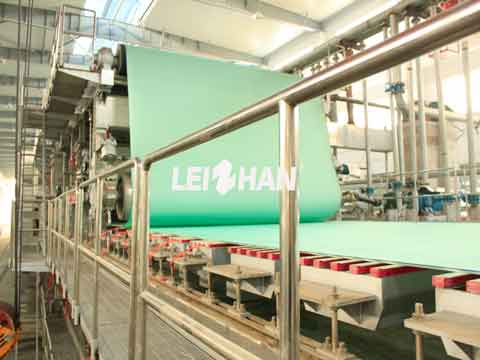 As a professional pulp machine manufacturer, Leizhan provides the entire cardboard paper production line. The following will introduce the use of the cardboard paper making machine in detail.
Structure
1.Main part
Headbox: two sets of open headbox.
Wire part: two layer.
Press part: Large diameter roll press.
Dryer part: dryer cylinder.
Calender part: Double roll cylinder.
2.Advantage: save energy, less cost than others, high efficiency, stable operation.
About cardboard paper making machine , our professional enginner will design the technical proposal depend on your demand. Feel free to send us an email or leave a message. Our email:leizhanpulper@gmail.com