Small Set Of Paper Making Line Machine For Sale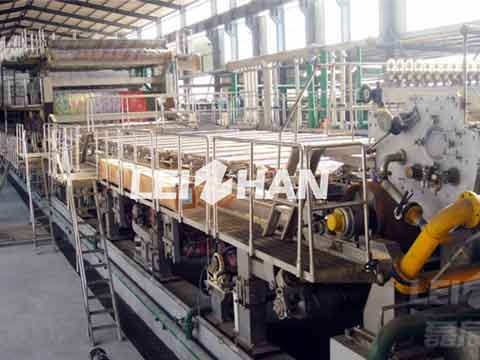 For paper mill projects, we offer many small set of paper making line machine at competitive prices. In addition, we have stock preparation projects and paper pulping systems. Welcome email us.
Specification
1. Kraft paper machine
Can use wood pulp or waste paper as raw material to produce kraft paper, lining paper, cutting width from 1880mm to 5800mm.
2. Corrugated paper machine
Waste paper is mainly used in corrugated paper production lines. You can produce corrugated paper , and its production capacity can be from 15t/d to 500t/d.
3. Toilet paper making machine
The device has various output paper, such as facial tissue, toilet paper, napkin paper. It can also meet different needs such as small output or large capacity.
4. Cultural paper machine
Including office paper machines, copy paper machines, A4 paper machines, writing paper machines or printing paper machines.
5. Paper board machine
Greyboard paper, duplex boardpaper, and coated paper can be obtained.
About our small set of paper making line machine , our professional enginner will design the technical proposal depend on your demand. Feel free to send us an email or leave a message. Our email:leizhanpulper@gmail.com