Super Duplex Board Paper Production Line Machine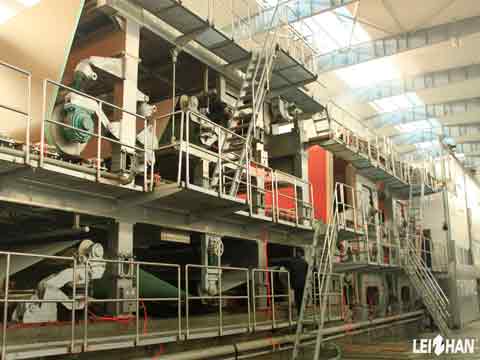 As a pulp and paper equipment manufacturer and supplier, our super duplex board paper production line machine has been used in many paper mill project and got great performance. This duplex board paper production line convers pulp and paper machine.
Detailed introduction
1. Duplex board paper machine
Raw materials: waste paper, occ, locc, aocc, etc.
Output paper: duplex paper
Trimmed width: 2400 – 6600mm
Production capacity: 200 – 1400t/d
Basis weight: 200 – 350gsm
2. Paper pulping machine
pulper, cleaner, pressure screen, refiner, thickener, etc.
According to your demand, the specific requirements can be designed by our enginner.
welcome to email us. Our email:leizhanpulper@gmail.com